iCalamus is developed and tested by us with great care. Nevertheless, chances are that you will at some time experience a crash. Due to different user environments it is almost impossible for us to test all situations.
When iCalamus crashes, OS X alerts this crash and asks you to send a crash report to Apple. Don't do that. The Apple staff will not read it or react on it.
But when you relaunch iCalamus, it will inform you that it has recognized this crash itself.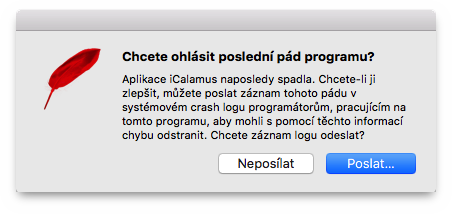 If you agree to send the crash report, a window similar to the following screen shot will be shown: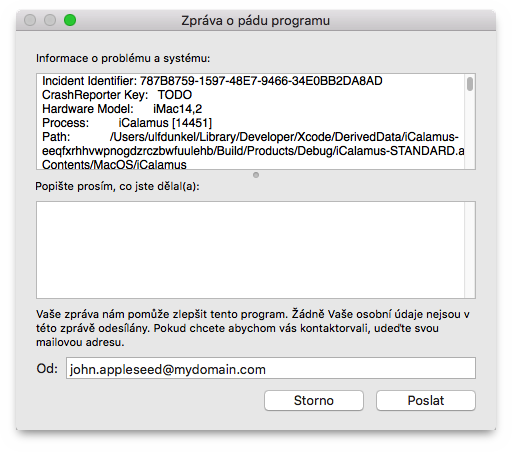 Please add a description of what you were doing when the crash happened.
The Crash Report window offers to send your email address, too, if you want to allow the developers to contact you. Add your email address if you allow us to contact you.
All Crash Reports sent from this window will be received by the iCalamus developers.