21.12.2006: iCalamus 1.05 enhanced and more stable
(Polski informacji nie znalazłem.)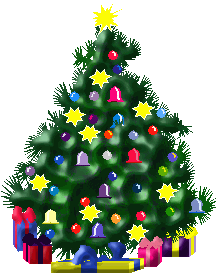 Just in time before Christmas we lay the free update 1.05 of iCalamus under your Christmas tree. There are many new and enhanced features. The Desktop Publishing (DTP) program can be used 'lightly as a feather' and offers newbies and pros in Desktop Publishing all kinds of freedom to publish their ideas.
Now you can also change the text base line, switch off text wrap for single text frames and much more. Many bugs which iCalamus users have reported in our Issue Tracker until now, have been fixed. This increases stability and comfort in your daily work with iCalamus. Report bugs and feature requests too and help us make iCalamus fit your needs even better.
Find the detailed list of changes here.
Get your hands on the current version iCalamus 1.05.
---
Remember the price increase in 2007
Until the end of 2006, iCalamus will still cost only 99 EUR. In 2007, we will increase its price to 129 EUR. The discount prices for students and schools will be increased, too.
---
Technical

iCalamus is a pure Mac OS X application and requires Tiger 10.4.5 or later.
iCalamus is available as Universal Binary in single language builds or as a multi-language bundle (English, German, French, Danish, Dutch and Czech) and ships on CD or via download. The detailed online reference manual can be read also at http://man.icalamus.net/en/.